Jacksonville Unpaid Wages
Jacksonville Unpaid Wages Lawyer
Lee Law Is Here to Help You Resolve Your Wage & Hour Dispute
At Lee Law, we believe in the dignity of work—and that means fair compensation for the hours you've dedicated to your job. We understand that wage & hour disputes can be overwhelming and cause stress and financial strain. You've worked hard for your money and deserve every penny that's rightfully yours.
If you suspect you've been a victim of wage theft or have experienced violations of wage and hour regulations in the Jacksonville area, we're here to stand alongside you. As an experienced Jacksonville unpaid wages lawyer, our team will fight diligently on your behalf.
We handle a wide range of wage & hour disputes, including:
We believe that workers' rights should always be respected, and your wages should always be fully paid. Contact us online or call (813) 730-5575 to discuss your case with us today.
Understanding Federal and Florida State Wage & Hour Laws
Both federal and Florida state laws provide significant protections for workers when it comes to wage and hour regulations. The Fair Labor Standards Act (FLSA) is a federal law that sets the minimum wage, overtime pay, recordkeeping, and youth employment standards. It mandates that most workers should receive at least the federal minimum wage ($7.25/hour as of 2023) for all hours worked and overtime pay for any hours worked over 40 in a workweek.
On the state level, the Florida Minimum Wage Act also plays a crucial role. It prescribes a state minimum wage recalculated yearly based on the inflation rate. Importantly, employers in Florida must adhere to both federal and state laws. Where there is a discrepancy between the two, the law more beneficial to the employee applies.
If you believe your employer has violated these laws, it's crucial that you seek legal assistance. Our team at Lee Law is knowledgeable and experienced in these matters and is prepared to help protect your rights.
Why Seeking Legal Representation Is Recommended
If you believe your wage and hour rights have been violated, taking immediate action is essential. First, document any evidence of the violation. This could include pay stubs, hours worked, job descriptions, or any communication relating to your pay and hours. Next, seek legal counsel from a seasoned employment law attorney experienced in unpaid wages cases, like Lee Law.
Your attorney can be an invaluable resource, helping you with a wide range of services, including helping you contact your local Department of Labor office or the federal Wage and Hour Division to report your concerns or bringing a lawsuit against your employer should you determine that is your best option.
Wage and hour violations can take many forms, and awareness of the most common types can help you identify if you've been a victim. Here are a few examples of common wage and hour violations:
Not being paid for overtime: Employers must pay time and a half for any hours worked over 40 in a workweek, as the FLSA outlines.
Being incorrectly classified as exempt: Some employers may wrongly classify workers as exempt from overtime, denying them the extra pay they are entitled to.
Not being paid the minimum wage: As stated, Florida employers must adhere to both federal and state minimum wage requirements and pay the higher of the two.
Unpaid or miscalculated tips: If you're a tipped employee, your employer must ensure that tips, when combined with the employer's direct wages, meet the minimum wage requirement.
Unpaid breaks or off-the-clock work: If you're required to perform duties during breaks or before/after your shift, you should be compensated.
Are You Being Fairly Compensated? Stand Up for Your Right to Earned Wages
At Lee Law, we understand the intricacies of both federal and state wage laws and leverage this knowledge to your advantage. From helping you determine if your rights have been violated through representing you in court, our team is ready to bring you the assertive, personalized legal representation that helps you feel more confident. Remember, you have rights; we are here to help you uphold them.
If you're unsure whether your employer is abiding by wage and hour laws, look out for these signs:
You're not paid overtime despite working more than 40 hours in a week.
You're categorized as an independent contractor or 'exempt' employee, but your job duties suggest otherwise.
Your paycheck is consistently less than what you calculate you should be earning.
Your employer deducts costs (like uniforms or tools) from your pay, reducing it below the minimum wage.
You're required to work 'off the clock,' either before or after your scheduled shift, without pay.
If any of these scenarios sound familiar, contact Lee Law. As experienced Jacksonville unpaid wages lawyers, we can guide you through your possible next steps. Our skilled legal team has a track record of success in wage and hour law. We have skillfully handled numerous cases related to unpaid wages, overtime violations, and other wage and hour disputes.
Do you have questions about your rights as an employee? Call our Jacksonville wage and hour violations attorney at (813) 730-5575 or contact us online for answers.
Harassment

Wage Hour Violations

Family Medical Leave Act

Age Discrimination

Disability Discrimination

Gender Discrimination

Religious Discrimination

Whistleblower

Race Discrimination

Retaliation

Unpaid Overtime

Unpaid Minimum Wages

Unpaid Wages

Wrongful Termination
Client Testimonials
Supporting Florida's Workers and Telling Your Stories
Highly recommend calling if looking for solid legal advice from a qualified lawyer.

"Mr. Lee was very knowledgeable and informative about the law regarding wrongful termination. Scheduling an appointment was very easy with Ms. Rita. Lee Law is one of the VERY few offices who does not ask for a consultation fee. Highly recommend calling if looking for solid legal advice from a qualified lawyer."

Kyle Lee, esq. helped me navigate a confusing employment law case. His counsel was professional, courteous, and compassionate. Mr. Lee went above and beyond, and it was evident that he cares about his clients. I would highly recommend Lee Law to anyone!

"Kyle Lee, esq. helped me navigate a confusing employment law case. His counsel was professional, courteous, and compassionate. Mr. Lee went above and beyond, and it was evident that he cares about his clients. I would highly recommend Lee Law to anyone!"

Kyle is very informative and takes pride in his work, he definitely empathizes with his clients & will go to the extreme of getting what you deserve.

"Kyle is very informative and takes pride in his work, he definitely empathizes with his clients & will go to the extreme of getting what you deserve."

Kyle is a fantastic lawyer with superb communication skills. He values your thoughts and goes out of the way to offer solutions!

"Kyle is a fantastic lawyer with superb communication skills. He values your thoughts and goes out of the way to offer solutions!"

Attorney Lee and team helped me through a very hard time and reassured me every step of the way.

"Attorney Lee and team helped me through a very hard time and reassured me every step of the way."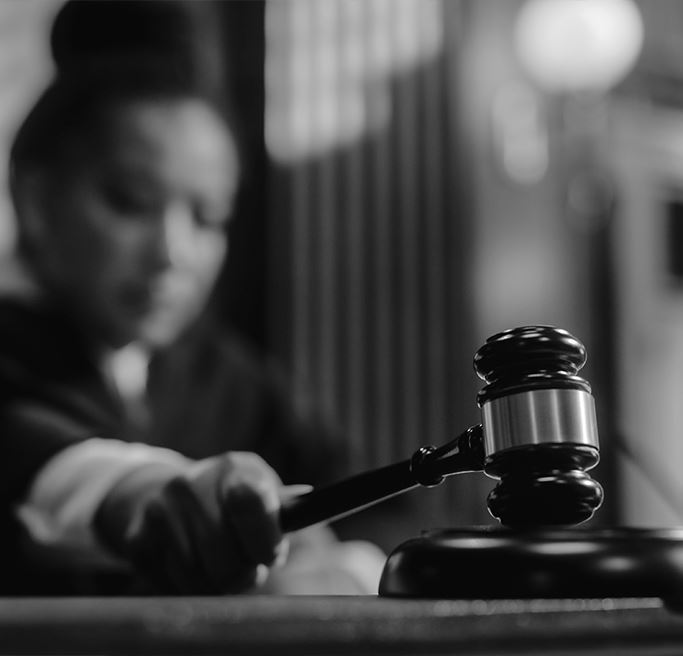 Why choose Us? See what sets us apart
Direct Access to Attorney

Personal Attention & Care

Extensive Trial Experience

Free Initial Consultations